Re: Steel parts on doors for mounting door seals
Sure, here's what I did.
I have a few other doors with less rust, but if I changed the door, I must paint it. And then it will turn into a restoration before I know it. And that's NOT what I want as I consider the car way too good for that.
I have the perfect solution for keeping rust at bay. I've used it since the 90's, and it is just the best method. I decided to apply that on the door, and just glue the door seal on after. It worked perfectly, for little work and no money at all. I bet the door will function just fine for years to come.
First, remove all loose rust with a wire brush: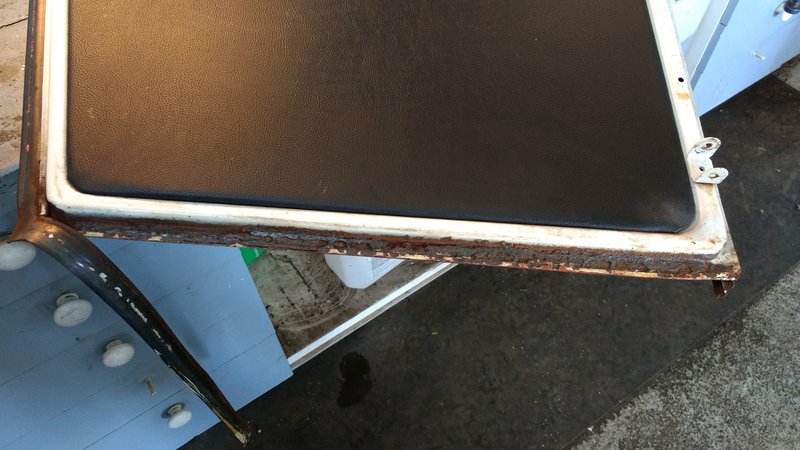 Then, apply two layers of Owatrol rust preventing oil. This is THE secret to battle rust. It's THE perfect product if there's rust between metal sheets. Or just rust. The rust soaks it up and the oil fill the pores, removing all moisture. When this is completely dry, layers of oil paint will go over it. I forgot to take picture of this stage, but the oil is clear so it would have looked like the first picture

Next stage is a quality rust preventing paint, the unbeatable Owatrol C.I.P. This paint can even be painted over with two-component car paint if cured for at least 4 days. For those who say it can't, I have, and it did. Still works 4 years later, no issues with the two component car paint. I can't praise this paint enough. Two layers of this, or as many as you can bother with. If you don't have C.I.P, one can use Quick Bengalakk Arcanol base coat instead, as long as no two component paint are being used on top. Adding 20% Owatrol rust oil in the Quick Bengalakk Arcanol adds super-powers to it, makes it a bit flexible and even more resistant to stone shipping. Also smootens out the brush strokes perfectly. But don't add it to the C.I.P, if using that)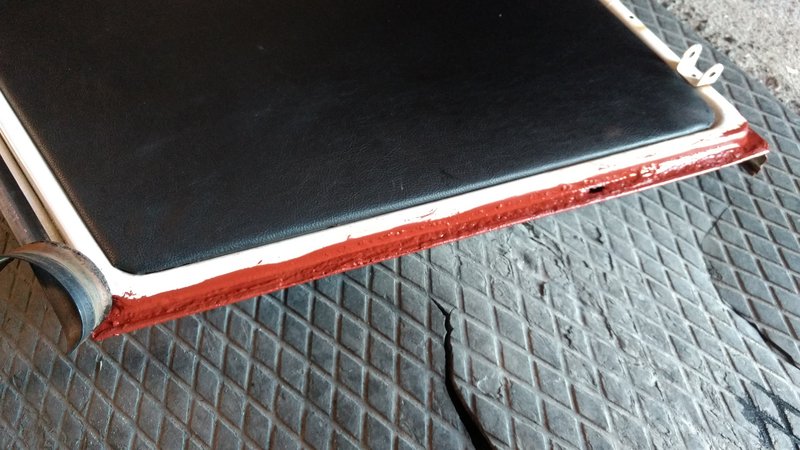 Then, two layers of Quick Bengalakk top coat, which is an oil based paint. Very good in combination with the Owatrol products. Can be blended in any color. The white one I used here on this door, is blended to match the original paint of the car.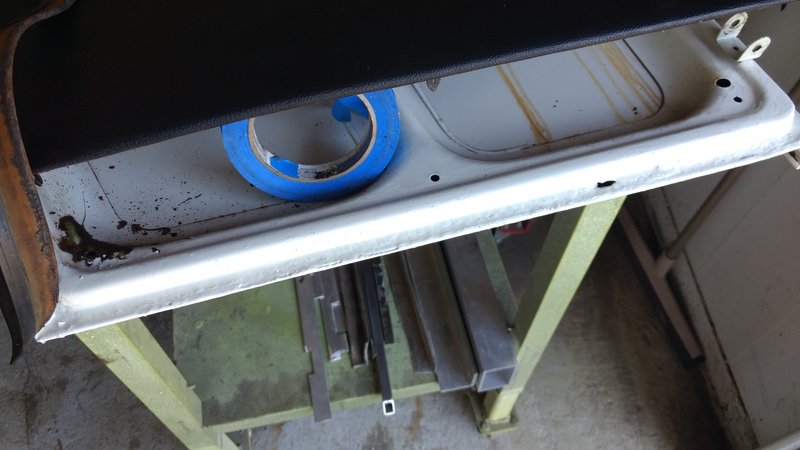 With that, the rust preventing measures was complete. I did the underside and suspension parts of my yellow 2CV this way in 2006. Only removed loose rust with a wire brush. Still not a trace of rust, 14 years later.(Not used in winter though)
Now I had a solid base to apply glue/sealant. I used Tec7, because that's what I have laying around. It's a good universal product.
Laid a string of sealant/glue along the bottom part of the door, then just pressed the door seal to it, and adjusted the angle of it.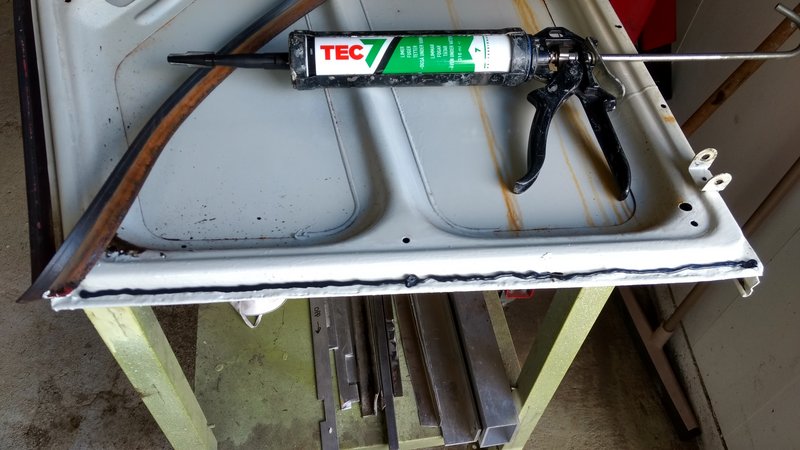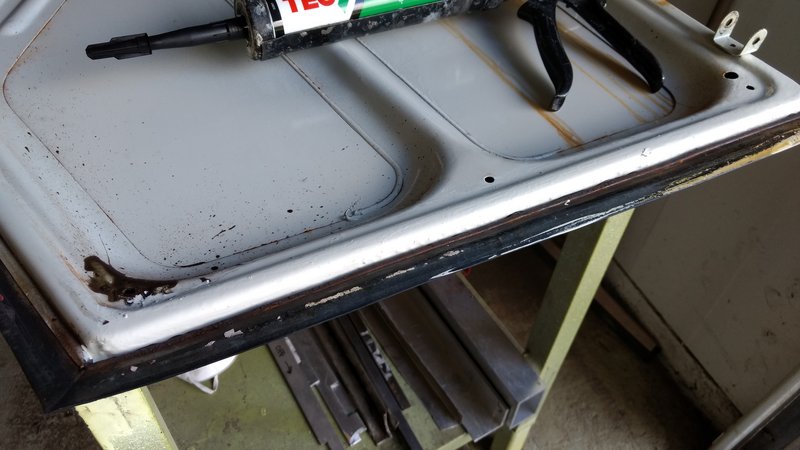 Fitted the door after the sealant had cured. Perfect!! This will last for years to come, I guarantee it. No need to change the door, welding or anything that damages the paint. All the paints I used are from my shelves as I use them all the time on everything that rusts, so this repair cost me nothing.
That's the way aha aha I liiiike it, aha aha.....