Re: We have liftoff.....AZU 250 rebuild thread
Sooo...quick look at brakes, my 44mm socket would not fit, needed wall turned down. Not having a lathe, this was achieved with a grinder......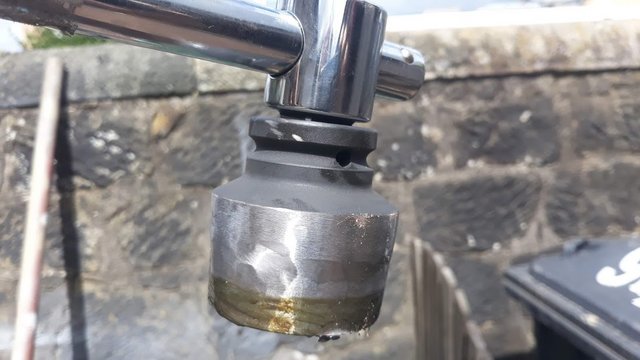 Brakes were a total rusty mess with separated friction material...Van has covered 600miles since last MOT......All new bits ordered including a new adjuster.
And a wee repair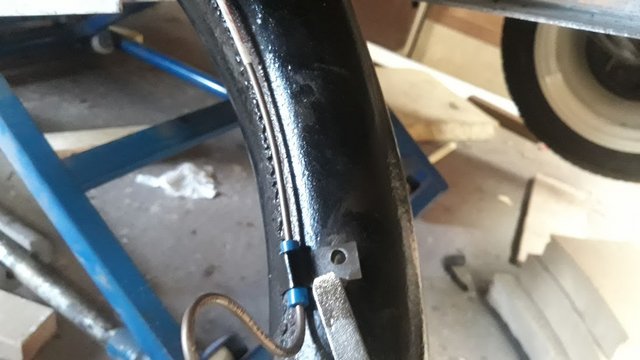 Was on Hols this week and back travelling (work) this week