Re: We have liftoff.....AZU 250 rebuild story
Sooooo, some progress.
As soon as Scottish lockdown eased a bit, I headed off to collect my new chassis thats been waiting on me collecting for 12 weeks. Picked up a few other bits and had a nice chat with the chassis guru



Chassis stayed in the back of my van all week, (crap weather and wife insisted on some household tasks...)
On Friday, had a day off so with the help of my neighbour, got the frame out of the van and added some suspension.
Used up a lot of my sweary word allocation on these......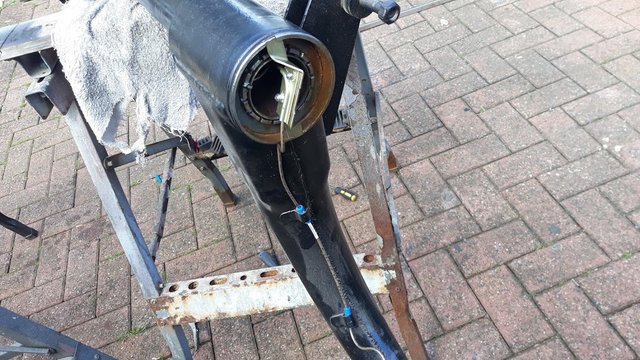 Did This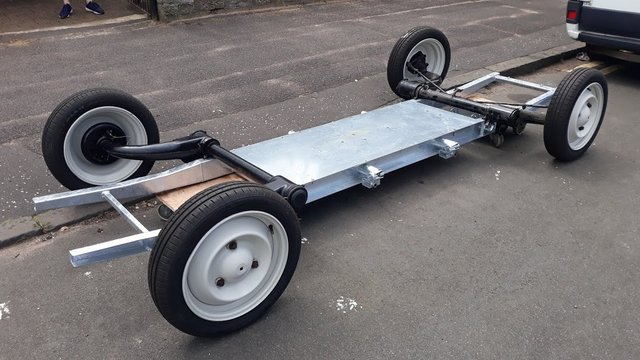 Then, manhandled the chassis into my crowded garage, and pondered how i was going to lower the body back down, on my own, without getting crushed !
After suspension refitting and lots of careful positioning, jacking and lowering got to this point ....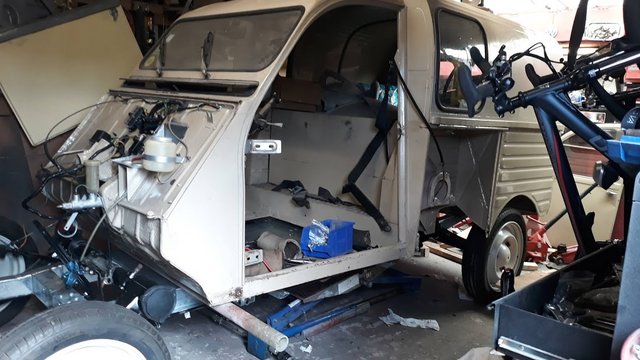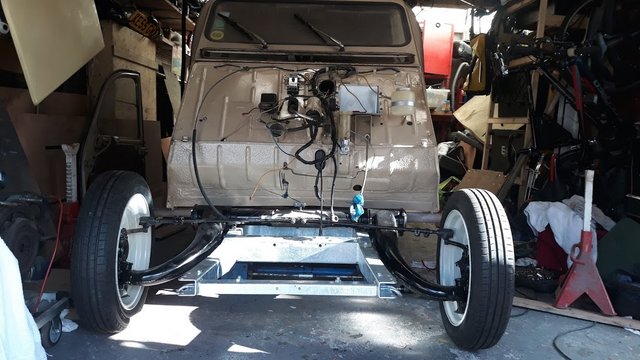 Body nearly back down now, pretty much lined up and ready to pull out the last scaffold pole. I'll be stealing the Rob Massey "jiggle fixture" for the final body positioning......