I think I've read about this on here before, but when I try the search function I get an error.
Can someone help me identify this gearbox? I guess a normal 2CV from the late -60s or -70s.
I has no drilled holes for dishbrakes.
It has small drums. I think?
It has one "ring" in front of the splines, which if I remember correctly meant something. But dont remember what...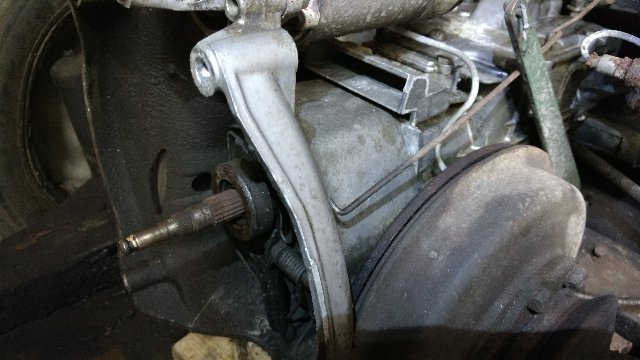 It's sitting in my -58, which in the late 60's or early 70's got the gearbox changed to this, and the old type driveshafts changed to modern ones, along with the wheel hubs, of course.
The engine was changed from 12hp to 18hp at an unknown time.
Both the original engine and gearbox came with the car when I got it, along with one extra 12hp engine and gearbox.
I need to order wheel cylinders for this gearbox, as I will keep it in the car when I rebuild. Will probably go 602 after a while, but will try the 18hp first, as it just runs sooooo smoth and nice. And it looks the part too!