Re: 1982 Bleu Lagune Special - Cat C
I've finally decided to bite the bullet and begin to tackle my car. You could argue that I probably should sort my other 2cv's faults before trying to repair this one but with it festooning my neighbours drive, a new welder sat idly and summer round the corner (yeah right!

) I thought it best to start working on it. But first we had to get it back to the house and I was not going to push it...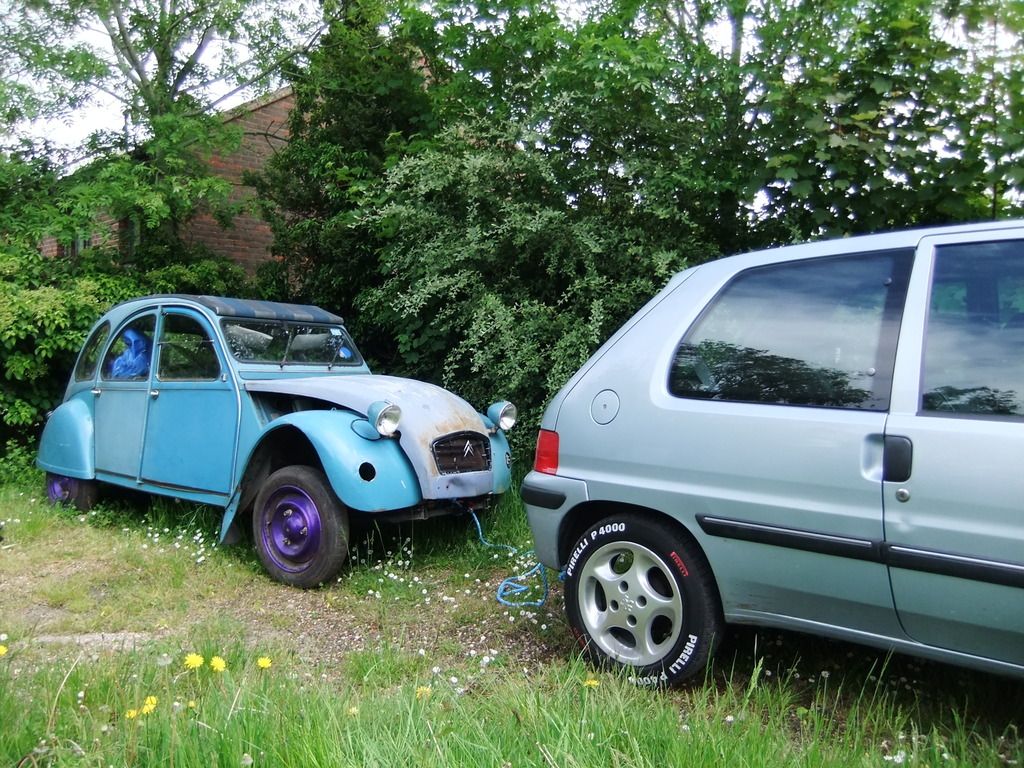 It was good fun being towed being my brother's car. The 2cv doesn't have any shocks at the moment so even at walking pace it was clown car bouncy!

On the drive I started to take it apart.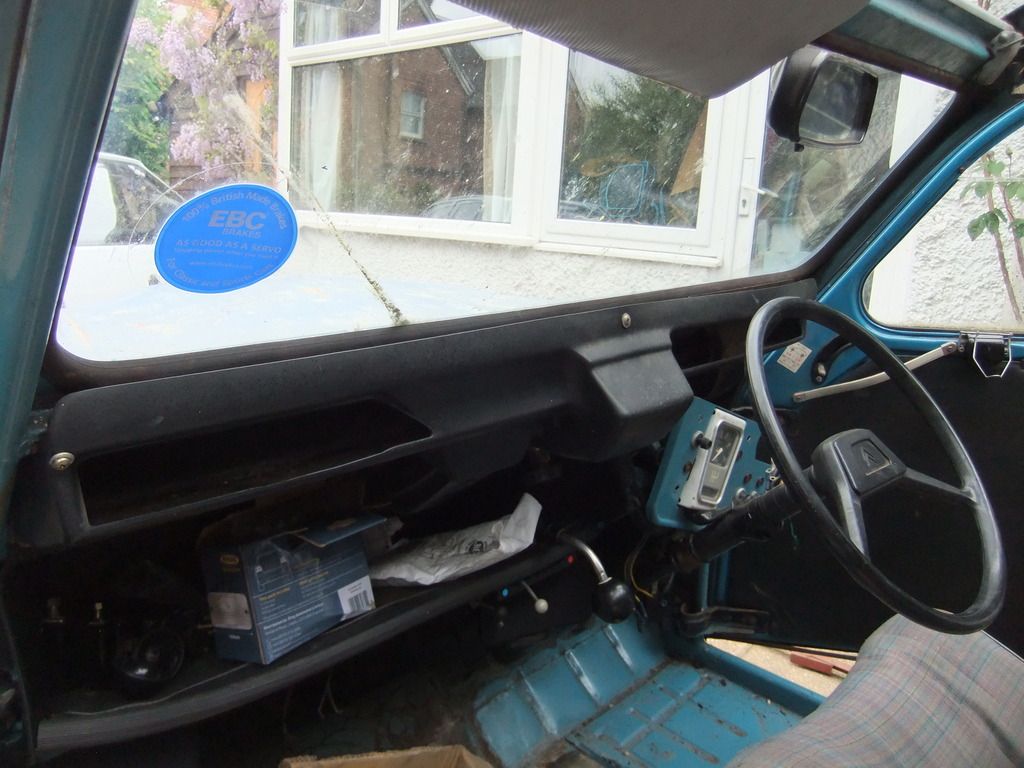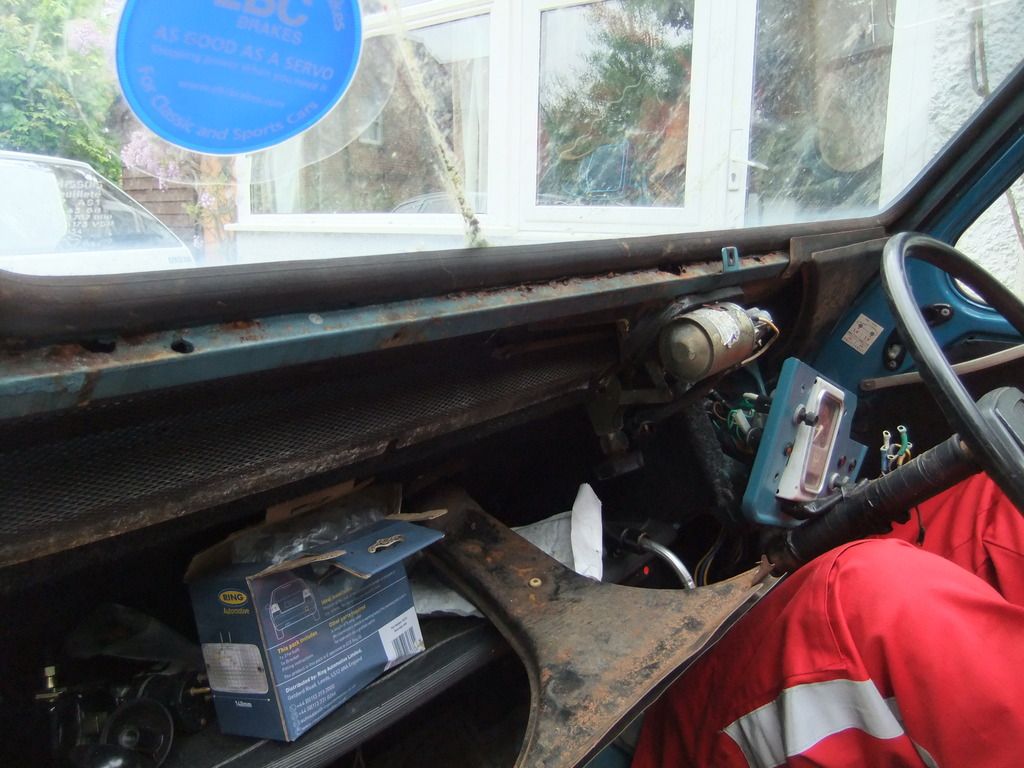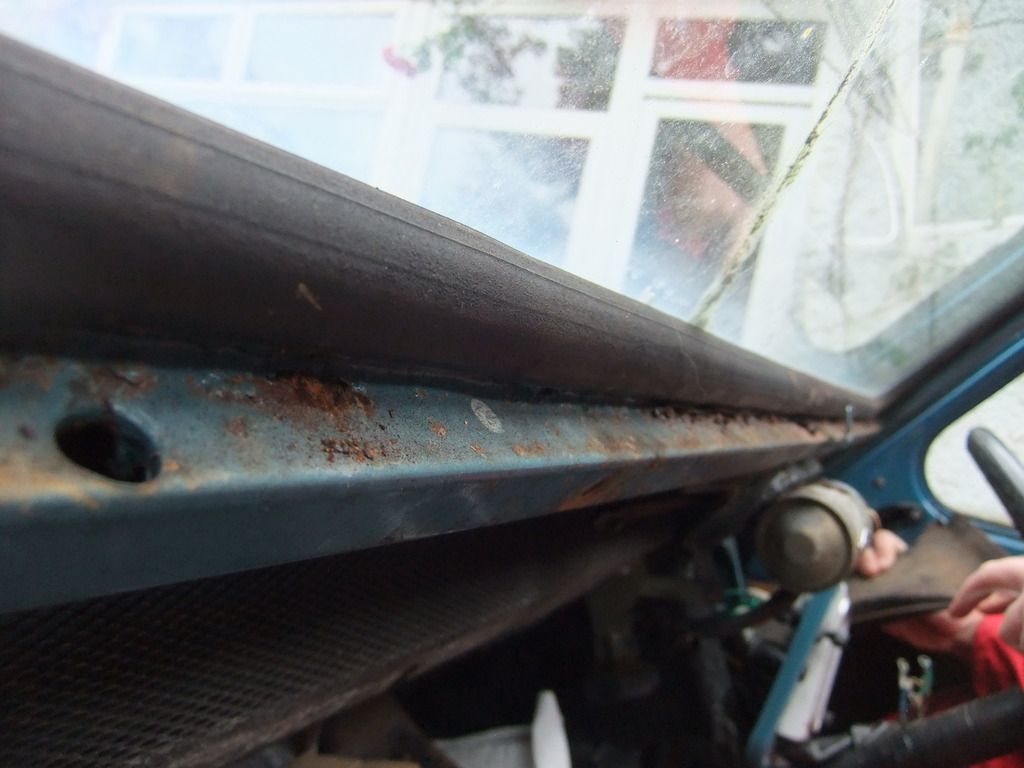 With the dash and heater vents off it revealed the extent of the corrosion to the cross member.
I then stood back and let my brother and dad take the windscreen panel out and watch them *ahem* split it in half. Still it was more sophisticated then my would be attempt of smashing it with a hammer!

Joking aside that screen is pretty buggered. But yes we probably should have just cut the rubber. Moving on...
With it out the full extent of the corrosion was obvious. I mean the windscreen hid a multitude of sins.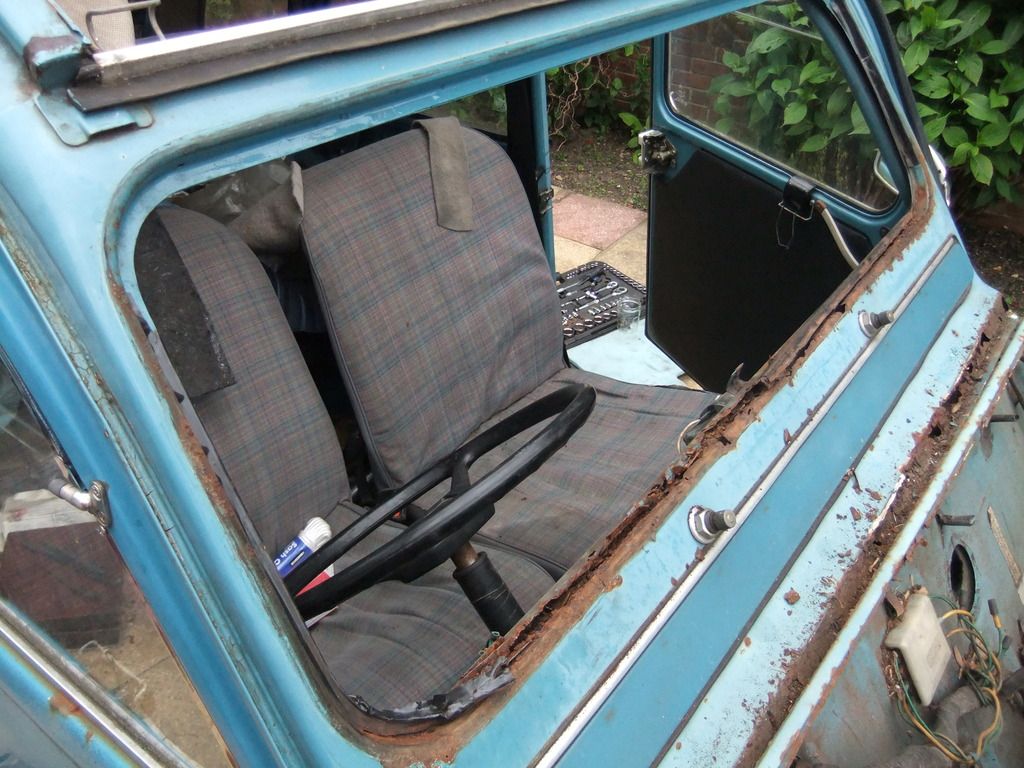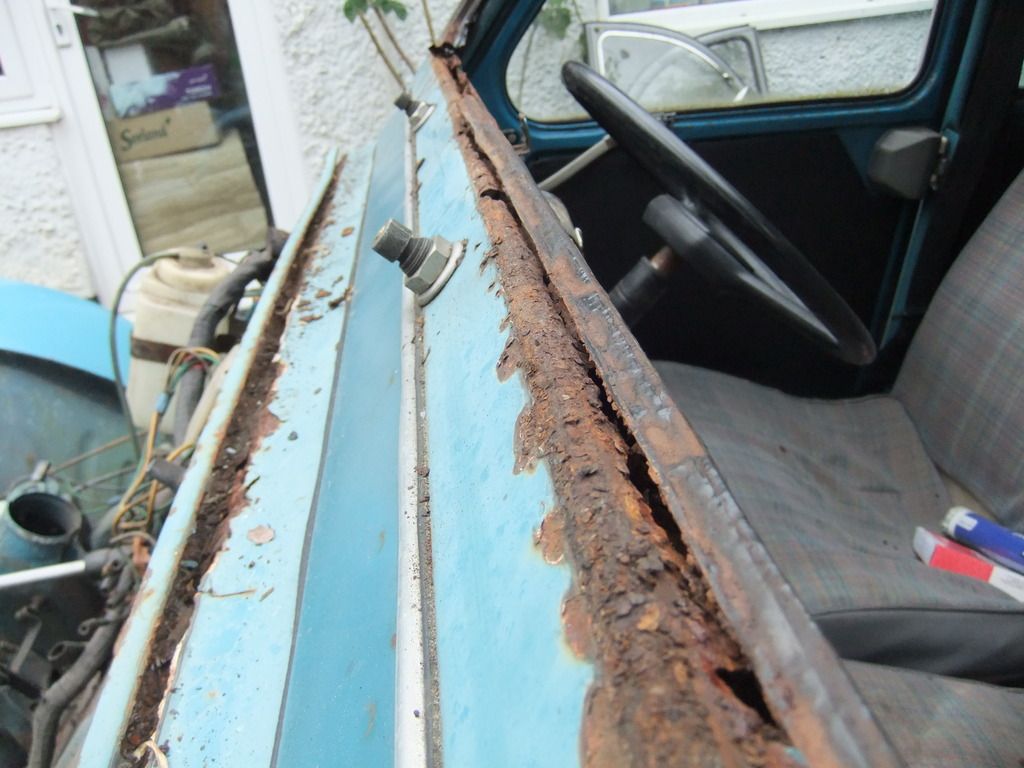 Quite literally held together by tape!
Then come grinding paint off both sides of the windscreen panel running up the A pillar. I decided for ease to remove the wiring that ran up the passenger side before the rather monotonous task of drilling spot welds and grinding.
The cross member was so corroded that the panel was even attached to it.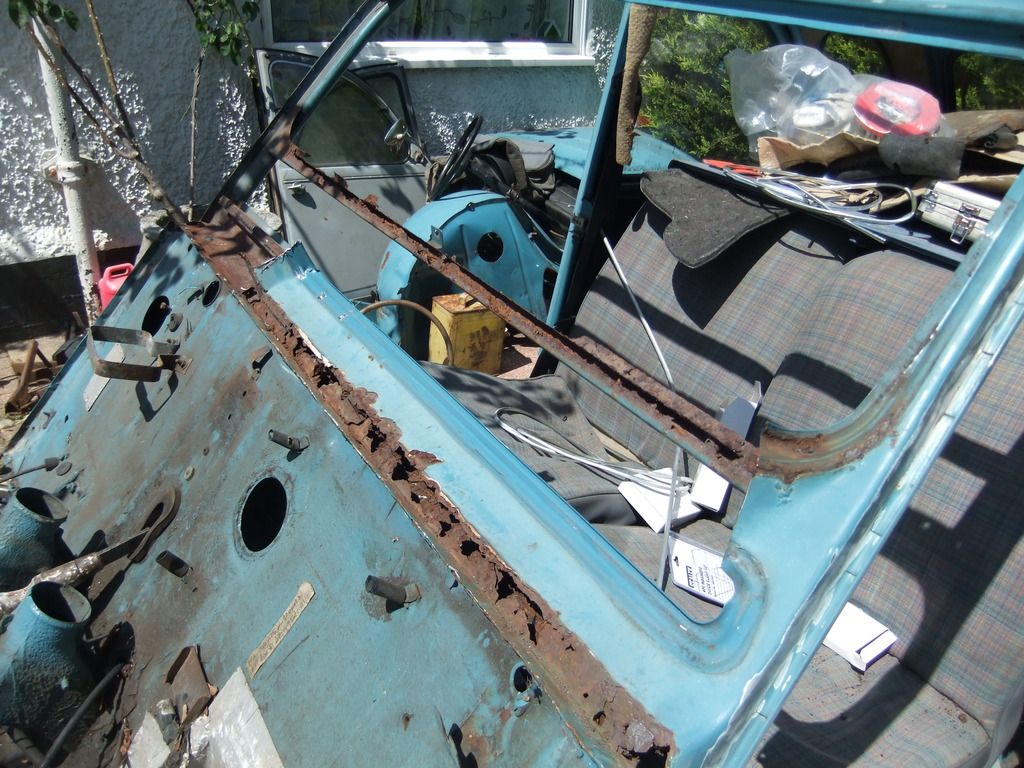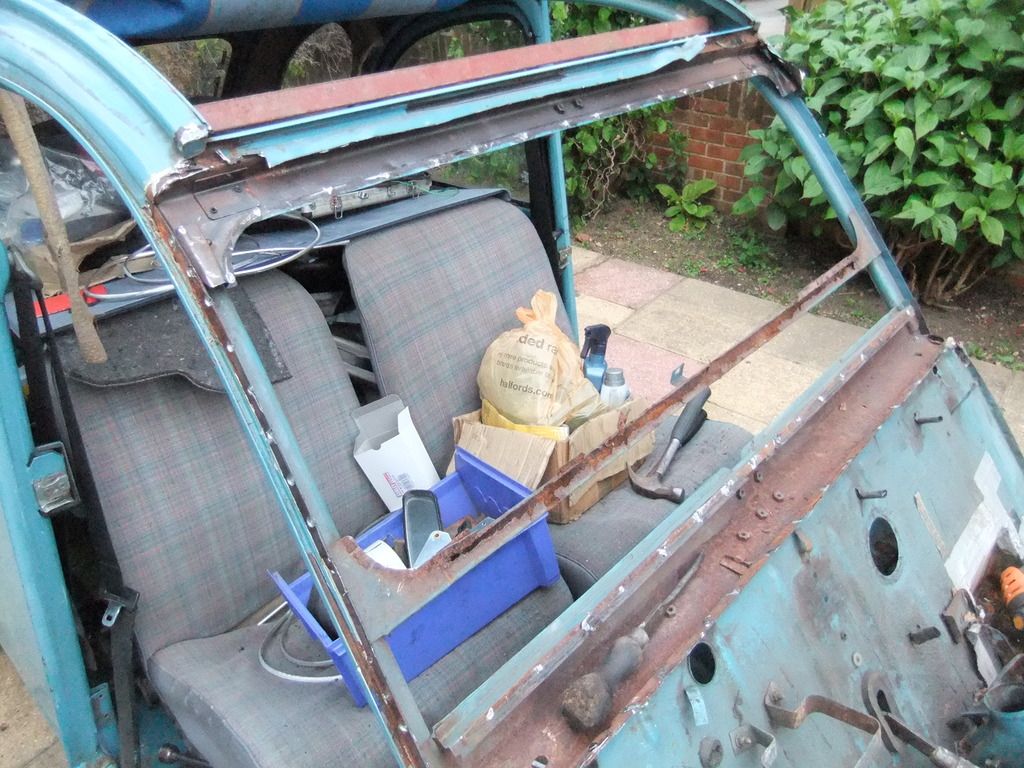 I initially thought that there was a cross member at the top of the windscreen but it appeared to be the windscreen panel folded over itself.
Once I'd removed the last of the windscreen panel, I then started to clean up and started to wire brush the surprising clean upper front internal scuttle before painting the bits that won't be welded in red oxide.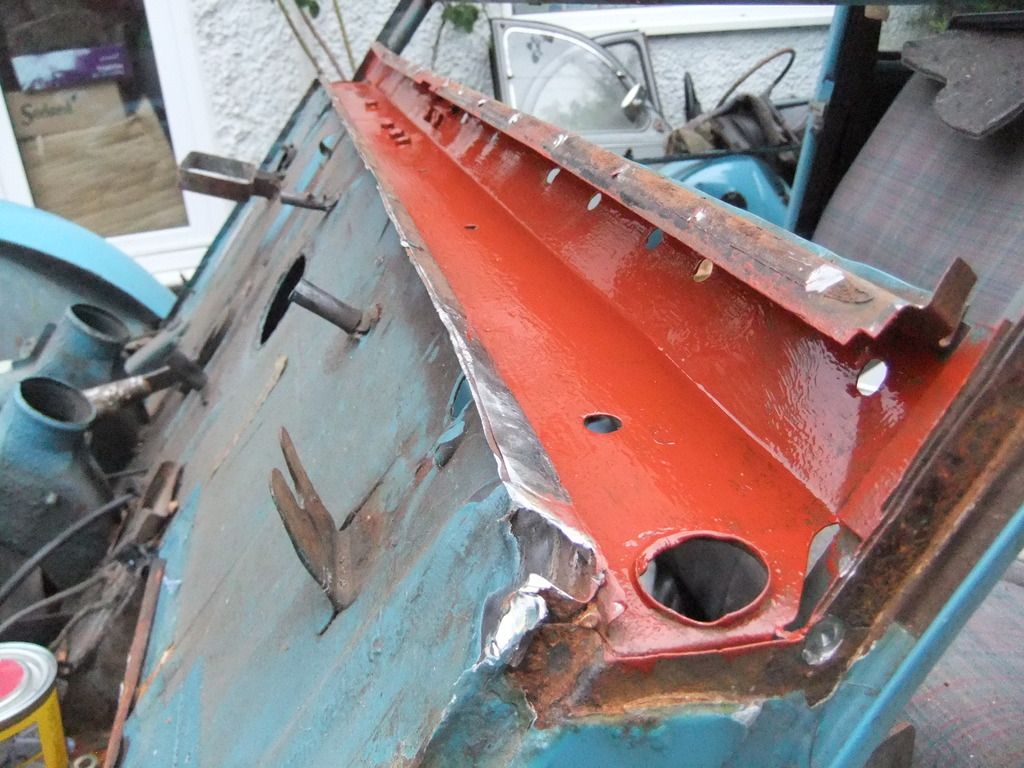 Note the remains of the spot welds which I'll leave for the time being until the new panels arrive for reference for the plug welds then I'll grind them back along with taking the cross member out etc. But this what I've done so far. More to follow.