Polistil 2CV 3D scan/print project help
My lockdown 2.0 project has been to give 4 scruffy 1/25 Polistil 2CVs a makeover & create the 1971 range in Bleu Thasos, Blance Meije, Beige Érable and Rouge Massena.
I've nearly finished car no. 1 in Bleu Thasos, but like many of these the headlights have either snapped off or been replaced with dodgy alternatives.
Out of 4 cars, I have got 2 complete pairs of headlights- not enough to finish the project. And a 2CV without its headlights is just...weird.
So I was thinking of getting replacement headlights and lenses 3D scanned and printed.
Does anyone have experience of 3D scanning/printing titchy parts?
Would anyone else with a headlightless Polistil 2CV be interested in joining this project with me?
Enjoy 2 pics of things so far!
Ebay purchase on arrival: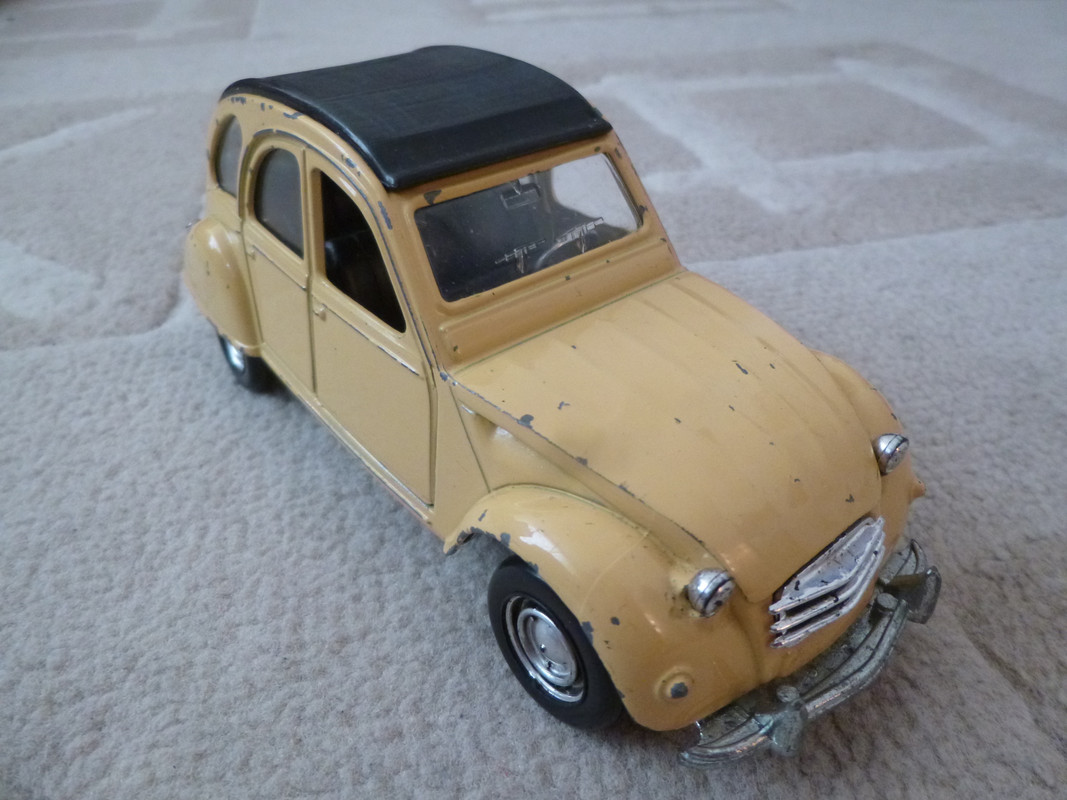 Now: